HR FORUM
MEETING
BOOK NOW!
HR FORUM
Our Human Resources forum (HR forum) exists to share best practice in this area and tackle the major HR issues affecting our industry. This includes addressing the sector's skills gap, attracting and retaining millennial workers and ensuring we don't lose the knowledge, expertise and experience of a generation who will soon retire.
First established in 2007 by sister organisation ACE, the forum also covers issues such as equality and diversity, as well as training and education. Recognising that the issues facing EIC and ACE members are similar and as a result of the closer working relationship between the two organisations, the forum welcomed EIC members to its meeetings in 2021. The forum meets quarterly and the current chair is Helen Salt of ACE member, Curtins.
We welcome June Potts of business consultancy Menopause 360 at the next online HR forum on Wednesday 9 November 2022 at 11am which will explore how to remove taboos on the topic in the workplace. Free to anyone working for an EIC member, email us now to book your place.
Email us to find out more and book your place.
Speakers
Claire Clifford
EIC
Director of People, Skills and Culture
June Potts
Menopause360
Founder
Helen Salt
Curtins
Board Director
Richard Wood
Hoare Lea
Senior HR Manager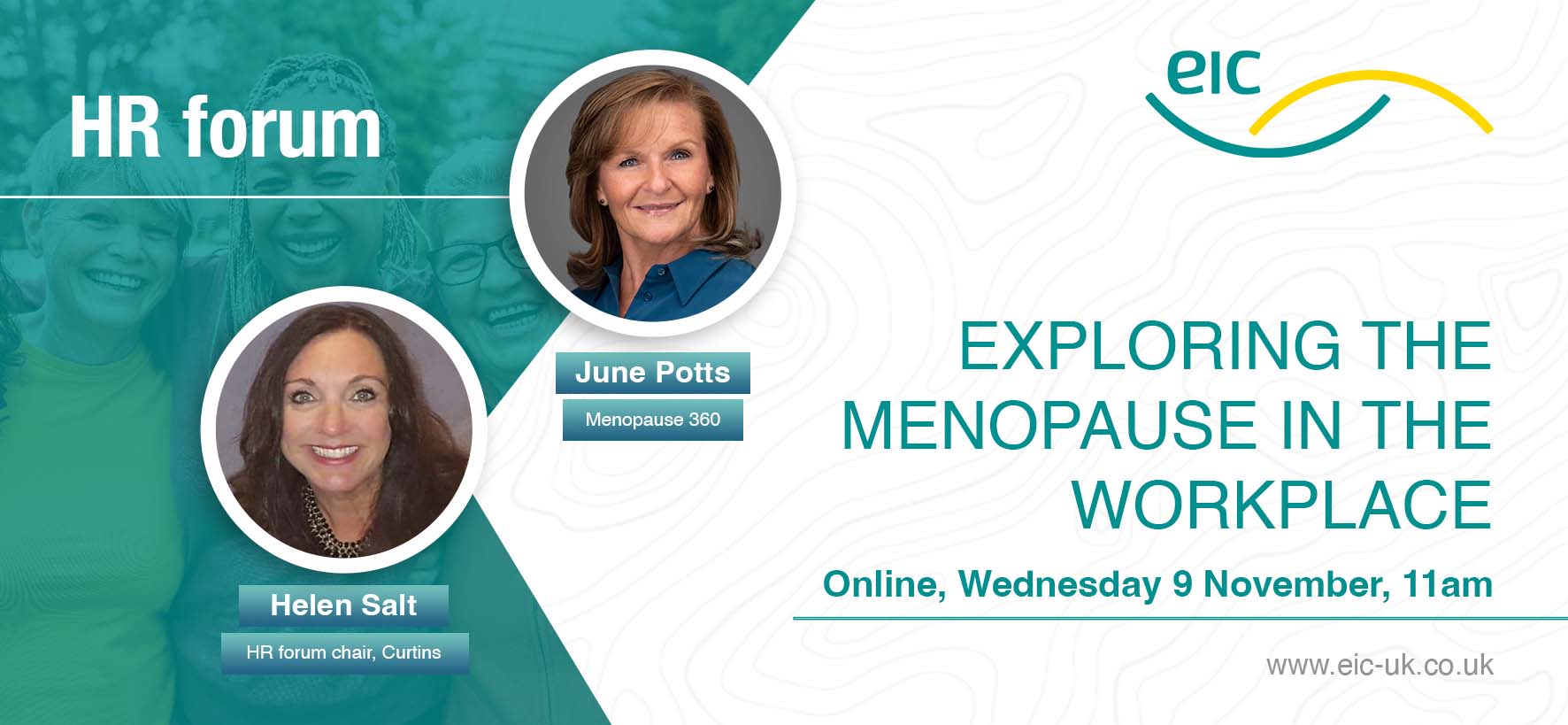 Claire Clifford
Director of People, Skills and Culture
Claire is EIC's HR expert.
cclifford@acenet.co.uk
07930 717241