Industry professionals from across the construction and infrastructure sectors have been warmly invited to join a free online Building Inclusivity roundtable organised by EIC and ACE on Ethnic Minorities on Thursday 6 October at 12pm.
Encouraging the industry to create more inclusive workplaces, the roundtables bring together expert organisations, inspirational best-practice from ACE members, emerging professionals and individuals from the LGBTQ+, neurodivergent and Ethnic Minority communities to discuss the challenges and solutions to creating more inclusive workplaces for all. 
This latest roundtable will explore the support of ethnic minorities in the workplace, with Farai Mwashita (CBRE) representing ACE's Emerging Professionals group. It will also explore best-practice with Melania Santoro (Arcadis), Kalisha Sepjar (Ramboll), Tony McCaffery (Diversity Scotland), Ian Heptonstall (Supply Chain Sustainability School), and Sharon Slinger (Constructing Rainbows).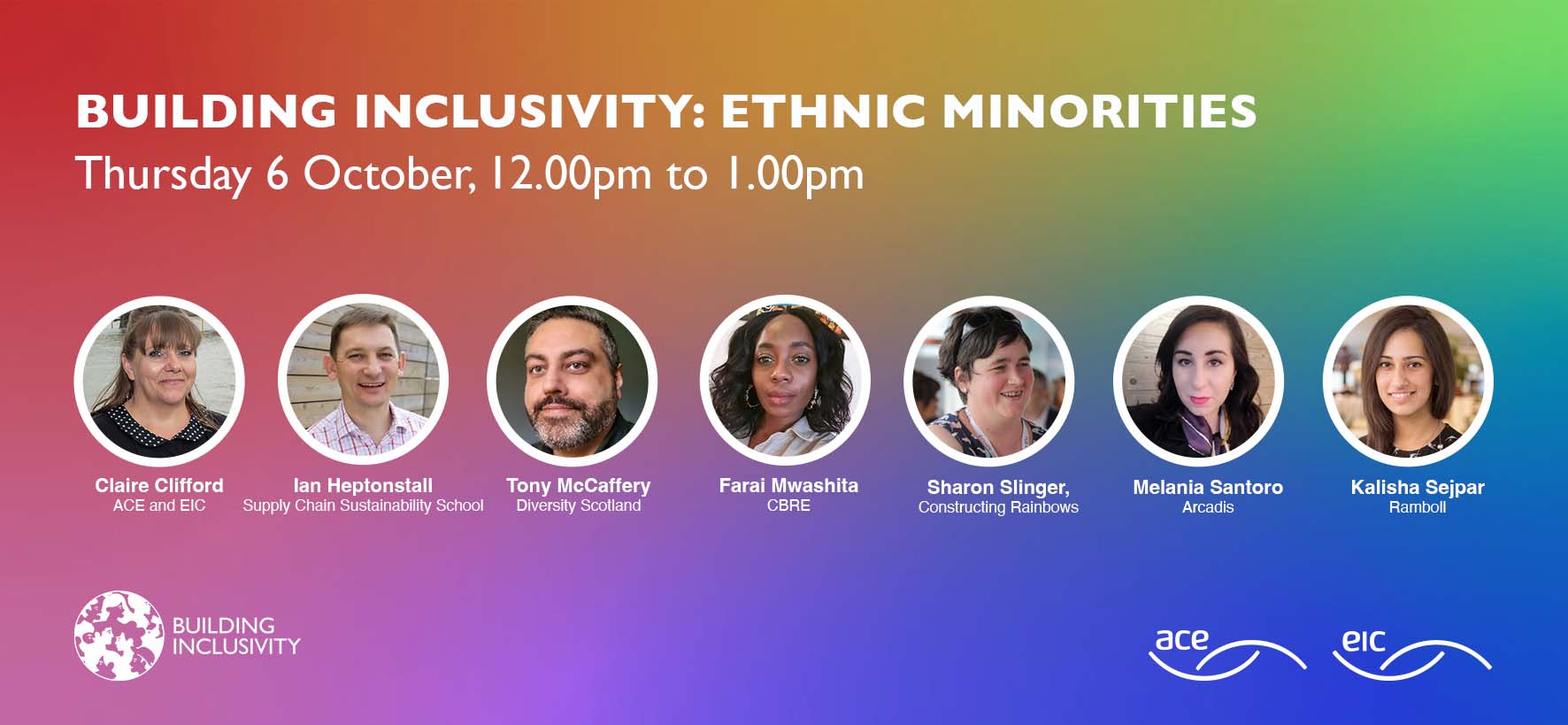 Claire Clifford, director of people, skills and culture at EIC said: "Our initial Building Inclusivity roundtables have been absolutely fantastic. An open and welcoming atmosphere has encouraged a lot of insightful discussion so far, and our next event on 6 October looks set to build on that spirit of openness and optimism."
"Aimed at a broad range of the industry, our online roundtable is free, open to all, and a must-attend for senior leadership, people experts, team leaders and emerging professionals. We look forward to seeing you there."