The work of EIC member GO Contaminated Land Solutions has been profiled on Channel 4's Grand Designs. The TV programme highlighted a marquee design project to redevelop a dilapidated cemetery lodge in Fulham, London.
GO Contaminated Land Solutions were involved in the project from the outset, with a first site visit in January 2017 and a phase one desktop study. They subsequently undertook an intrusive investigation and produced a remediation strategy to deal with the contaminated land identified. Contaminated Land Solutions returned to the site in January 2021 to undertake verification sampling in the gardens of the completed home.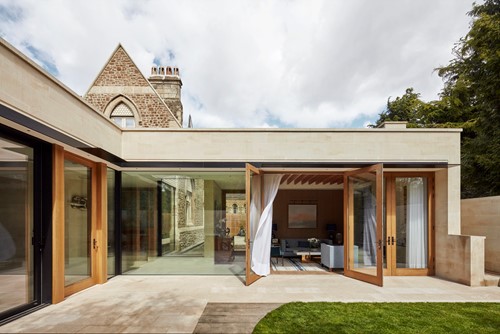 This stunning architectural project – which featured a fair share of complications elsewhere in its delivery – was featured on Grand Designs in May 2021. You can rewatch the episode in full here.
View more pictures of the impressive project at Simon Gill Architect's website.